Whatcha Readin' Wednesdays!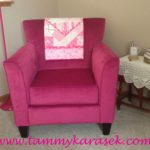 It's Wednesday again and time to share what I've read lately. I am still waiting for you to comment in the section below to give me ideas for new books to read, ya know!
This week's book is one from a couple months ago. I was chosen to be on this launch team as well and it was another timely book for me. The book is: Worth Living by Mary DeMuth. I have read other books by Mary and have enjoyed them, so I thought this would probably be good as well. It was better than good! Because of my life of bullying by those close to me, my worthiness in my own eyes has been low or better described as non-existent. And Mary can relate to those feelings because of the things she endured during her childhood.
I started the book wanting to read quick to do the review. I had to stop myself at one point and start over. This time with pen in hand and read it more like a text book. I could never lend this particular book to anyone as I have underlined, made notes in the margin and even put my initials next to issues I think were mine as well as the author's. The byline of this book – "how God's wild love for you makes you worthy" is a phrase I wish I would have grasped a long time ago. Had I been able to see my worth in His eyes rather than those whose acceptance I so greatly desired, I know things would have been a whole lot different for me. And a whole lot better.
From Mary: "We battle unworthiness nearly every day, and in that struggle, we build walls of protection, ways of coping, patterns of thinking. These old walls must fall away for us to understand our worth in an entirely new light."
What about you, do you see your worth in the words, acceptance or adoration of others around you? As Dr. Phil would say, "How's that working for ya?" I recommend this book for anyone struggling to feel worthy. Maybe for yourself or someone you love.
Happy Reading!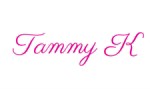 If you'd like to purchase a copy for yourself or someone you love, click the Amazon link below.
Disclaimer: I received a copy of this book for my honest review.
Affiliate Links: I do offer affiliate links to the products I recommend. Should you choose to buy through my link, I will receive a small commission which helps to pay for this site. I thank you for your support.