Whatcha Readin' Wednesdays!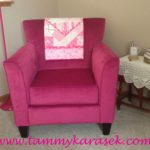 I chose this week's book, well, because it's about cooking! And since I love to cook, I wanted to read a fun story about cooking and chefs and all things food related. I have to say this book most certainly delivered up a delicious story! The book is Dining with Joy A Lowcountry Novel by Rachel Hauck. This is the first book I have read by Rachel and I will definitely be reading more. Her story pulled me in at the get go and continued throughout the book.
The story is set in the Low Country of South Carolina and I love it over there by the coast. The story is about Joy Ballard, the host of Dining with Joy. Or rather, she became the host of the show when the host of Dining with Charles passed away. Charles was her dad. Joy had been the associate producer on the show. She knew her dad loved sharing all of his cooking creations with America, but the business and production side of the show was not his cup of tea. She wasn't that interested in doing the cooking show – that was daddy's love, definitely not hers. Definitely.
But she agreed to do it.
And then along comes a competition…a challenge. "Someone" is trying to prove Joy is a fake. A fraud in the kitchen. She has to do the competition or everyone will think she doesn't know her way around a kitchen.
When things couldn't get any busier or frustrating, along comes a man named Luke Redmond. He has a lot of baggage of his own. Not to mention, he owned a restaurant in Manhattan which he just recently lost to bankruptcy.
A little "simmering" started to happen and I'm not talking about the kind in a big pot on the stove!
I highly recommend this book. Definitely a fun read if you love cooking, Low Country Carolina and mismatched love interests!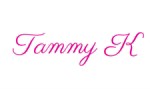 If you'd like to order this book, click the link below to order it on Amazon.
Disclaimer: I use affiliate links on my site. If you purchase through my links, there is no additional cost to you, but I will receive a nominal commission. I thank you for your support.