Whatcha Readin' Wednesdays!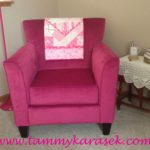 If you haven't finished Christmas shopping for the young ones on your list, may I suggest a book series? I fell in love with the background of this series while taking a class from the author, Paula Mowery, at The Blue Ridge Christian Writer's Conference this past May. I'm just "Tickled Pink" to share about this series with you today — just in time for Christmas!
In trying to get young children interested in reading and writing, she started a blog about a young girl the same age as the class she was teaching. It was a kindergarten class and so Miss Chloe Ann Parker was also a kindergartener. The kids would read all about the antics and issues Chloe Ann was going through as she acclimated to a new school. Mrs. Mowery said the kids got so into the story, they would even have their parents pull it up at home over the weekend on their smart phones so they could read the next part of the story. They didn't want to wait until Monday's class!
Mrs. Mowery would have conversations throughout the week with the children as they would tell her all about what "problems" they were having like someone pushing someone on the playground, somebody cutting in line or another person broke a pencil that didn't belong to them. And low and behold, Miss Chloe Ann had some of those same problems as well.
It became such a hit that she has continued it on, with Chloe Ann Parker now being a third grader. The children still follow along and also give her more ideas, too!
I was fortunate to read the newest book to review for the author. Knowing the background of the book made it that much sweeter. The blog is still going for the children, too.
If you have young ones in your home — or maybe you have grandchildren, I think this series would be a great one to get and read along. Or if you're like me (or my friend, Michelle) we enjoy young adult books, too! Christmas break would be a great time to read together under a cozy quilt with a side of hot chocolate!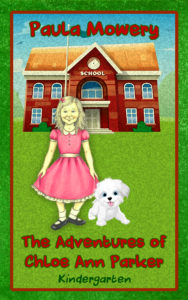 Here's the interview I had with Paula Mowery, author:
Where did the story of Chloe Ann come from for you?
Paula: For four and a half years before this school year (2017), I worked in a Title 1 school. I was visiting classrooms, doing writing lessons. I told the kids the best way to improve writing is through reading. Realizing many of our kids didn't have access to reading material, I decided to create a character and have her story play out weekly on a blog. Thus, Chloe Ann Parker was born.
Do the students in your class ever ask you "which one is me?" in the stories?
Paula: Nope. The first grade teacher and I sent home permission slips for including first names. Now, normally it's hard to get forms back, but I got every one of those papers back. Each week I would meet with that group and get their input on the story. When I returned the next week, before we jumped into creating the story for that week, I would read the post from the week before. They heard their names. When the first grade book came out, I marked with small post-it notes each name mentioned throughout the book. Each student signed their name on a page with their name mentioned.
The third book in the series came out this summer, is that Chloe's second grade?
Paula: Actually, Chloe is still in first grade in the third book. She gets a little surprise in that book.
How many grades can we count on for the adventures of Miss Chloe Ann?
Paula: I hope to write her series at least through the elementary grades – fifth grade.
Do I remember correctly that you have color pages for the readers?
Paula: Yes, my illustrator has created a coloring page for each book that is out so far. They are located on the blog under the Chloe's Stuff tab.
Where can others find your books?
Paula: The books are available in digital and print formats on Amazon. Also check out the blog, www.getkidswriting.blogspot.com to follow her story and be informed when another of her books releases.
Please add anything you would like others to know.
Paula: I wanted to make sure Chloe's books were what the kids wanted to read and concerned them. That's the reason I met with the kids and got their input. There's much discussion on making children's books appeal to parents because they buy them. But I'm happy to report that adults enjoy Chloe's adventures too. My mother has passed the whole series up to this point around to her Sunday school class, and those women report they love Chloe too.
I just really want to encourage kids to read and write. It's my fun!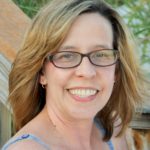 Paula Mowery has always been an avid reader of Christian fiction, especially
romances of all sub-genres. She holds a Master of Education and taught
English/Language Arts in public school and then came home to educate her
own daughter, first through twelfth grades. She teaches at writing conferences
such as the Blue Ridge Mountains Christian Writers Conference.
TAG,Tomorrow's Author Guild, is a pilot program she is currently creating in which
she teaches and designs writing lessons to encourage young writers as well
as assisting teachers with writing instruction.
Paula is a published author in Christian fiction. One reviewer stated that her writing "thunders with emotion." Her novella, Be The Blessing, won the 2014 Selah Award. Her story, The Prayer Shawl, from the book, Legacy and Love, was a finalist in The Carolyn Readers' Choice Awards from North Texas Romance Writers of America. Her devotions have also been included in several devotional anthologies.
T. A. G. stands for Tomorrow's Author Guild. The goal of this program is to encourage the writers of the future. Because lack of purpose can equal lack of motivation, writing lessons are created and taught with the aim of sparking interest in the student and providing a platform in which to practice good writing skills. The writing lessons are created to help alleviate some of the pressure and demands of teachers so that they can accomplish the writing objectives in fresh ways
.
w
w
w
.
g
e
t
ki
d
sw
ri
t
i
n
g
.
b
l
o
g
sp
o
t
.
co
m
The TAG blog is where Chloe Ann Parker was born. The story is set in West Elementary School
and includes people from the school as secondary characters. Chloe's story has appeared in a
I hope you enjoyed the interview and getting to hear a little snippet of how Chloe Ann Parker began! Better yet, I hope you will start the series with a special young someone in your life. And maybe even follow along on the blog, too.
Keep reading!