ON THE SEVENTEENTH DAY OF CHRISTMAS
MY TRUE FRIEND GAVE TO ME: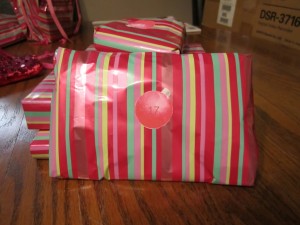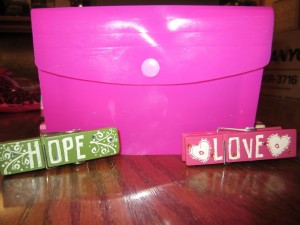 This package is way cute! Tools to help me stay organized in 2013! A
PINK
notecard holder and two clothespin clips in my favorite color and my daughter's–fun!!
This will be fun to use on my desk to keep me on my game!
…and that's all I have to say about that!
Tammy