Whatcha Readin' Wednesdays!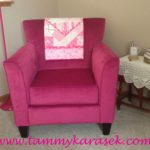 It's Wednesday – so it's book review day! This week I'm sharing the second book in the Christiansen Family Series. This week's title is It Had to be You by Susan May Warren. 
This story is about child number two, Eden Christiansen. Eden is a reporter living in Minneapolis, a little away from the family. However, she feels very stuck in her life. She is wanting something more. And boy does she get it!
I can't help but tell you that I am a fan of Susan May Warren's writing, so it would be hard for me to tell you that her stories are not enjoyable to read! She captures you right from the beginning and draws you into all the family drama! You want to…no NEED to find out what happens next! For me that is a good book.
In this story, with her brothers very into Hockey, one being a Pro,  Eden just may find herself mixed up with her own personal Hockey Love!
Another book to add to your reading corner stack on the table! Definitely a good book.
Happy Reading!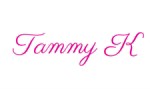 You can click on the link below to purchase the book through Amazon. Thank you for your support.
Disclaimer: I use affiliate links in my posts. If you click on the link and purchase, it will not cost you anything more than the price of your book. I, however, will receive a very small commission to help with the cost of this website. For your support, I thank you!