Whatcha Readin' Wednesdays!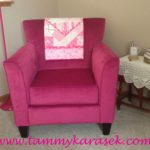 It's Wednesday again, and this week I'd like to share a book that is part of a six part series by Susan May Warren. I will try to keep them in order rather than switch them around like I did with Lynette's series! Susie May's first book in the Christiansen Family novels is Take a Chance on Me. 
I really like how the author starts each of the books with a letter from the mother in the series to one of her children. It gives you the hint of whom the book will mostly be about. Each letter is like a sweet love letter to that child. I liked that!
Book one is about Darek, the oldest Christiansen child. The story takes place in Deep Haven, Minnesota. Mr. and Mrs. Christiansen own a summer campgrounds, Evergreen Resort, on Evergreen Lake. It has been in the family since the early nineteen hundreds. Derek is quite the catch, but since the tragic death of his wife, nobody has shown any interest. He's quite bitter and angry and keeps to himself. He has a little boy he calls Tiger and that is who he focuses his attention on. He is the only child of the six who helps out with the Resort.
Then there is Ivy, the new attorney in town. She loves the small town community and decides to go to the local VFW for the Deep Haven Emergency Services annual charity auction for something to do. She quickly realizes the auction is for the eligible bachelors in town. She meets a nice couple as she goes in and they invite her to come with them as they fill her in on the auction. She asks her new friend, Noelle, if she should bid on the guy on the stage, but Noelle tells her to save her money for Owen Christiansen – the local celebrity, wild-boy, pro-hockey playing brother of the Christiansen clan. Ivy thinks that maybe she should bid on somebody since that might be a way to be shown around her new town – of one day!  When she heard his name called, she got ready to bid. But she noticed that nobody was bidding on him. She felt bad for him and yelled out $500. She glanced over to Noelle and she informed Ivy she had just bought his brother, Darek. Owen hadn't shown up and someone talked Darek into going up on the stage. A decision he quickly regretted. The look on everyone's eyes told her she must have bought the pariah of Deep Haven. Then Noelle said, "Brace yourself, honey. You've just purchased the most ineligible eligible bachelor in town."
Although a friendship began, you wonder what will happen when the truth comes out that Ivy was the attorney that crafted a plea bargain a couple years ago for a local guy, Jensen Atwood, to keep him out of jail. Long-time rivalry between Darek and Jensen through their school years and their fight to win Felicity's heart has never ended even though Darek won the girl. But oh the tension when Darek realizes that it was Ivy that let his wife's murderer out. Though not an actual murder, that's how Darek feels.
The roller coaster ride of excitement in this book of nearly 400 pages doesn't end with this book! And for that I'm happy! Each of the books will center on one of the six Christiansen children, yet each of the books carry on a little more of the previous book! It is definitely a well crafted reading series. I highly recommend it.
Come join the Christiansen fan club!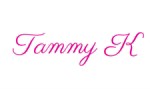 If you would like to purchase the book, click the Amazon link below to do so.

Disclaimer: I use affiliate links on my site. If you purchase through my links, there is no additional cost to you, but I will receive a nominal commission. I thank you for your support.