Whatcha Readin' Wednesdays!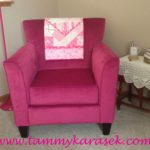 Happy Wednesday, everybody! I don't know about you, but I am sure enjoying the increase in temperatures these days! I have another book for you today from Lynette Eason, called Always Watching. I am so enjoying her stories and writing style. As I have now read the first two of four books in the series, I am reminded of how much I enjoy reading suspense and mystery books. I was thinking the other day that back when I began reading the young adult books in grade school, I always picked out mysteries. I hadn't thought about that in so long. Over the past few years, I have been reading more chick lit, love stories, self-help and cookbooks! But now that I've been reading author Eason's books, I forgot how much I enjoy a good mystery/suspense!
On with the book…
This book is number one in the Elite Guardians series. Not sure if you'll catch it, but I had just finished number two and posted about that over here before I gave you the review for book number one! Ooops!  I'm also excited that number three is sitting on the pile to read that I just got a couple of weeks ago. Oh, oh – number four was just released last week for pre-order. Oh yeah – it's sitting in my Amazon cart waiting to receive the email that it has shipped sometime in July!!!
In Always Watching, we begin at a charity function with a person watching who was also watch her as well. Who was she, why was she glaring at her? Then she noticed. It was because of who she was with. She was more intrigued with the "man of the hour" getting the award and she realized the other woman was not happy that she was the person on his arm for the evening, not her. The end of the first chapter states that the woman who is the date for the man, had killed for him before.
WHAT?
So, of course…you must read on. Isn't that what makes a good suspense novel? You have to find out why she killed for him and will she be killing for him tonight? Would she kill the elegantly dressed lady standing across the room glaring at her this evening?
As we continue through the book, we begin to meet the ladies of this bodyguard agency. Where most people would raise their eyebrows at an all women bodyguard agency, there were many in there area that would use nobody else.
With the strange stalker consuming the life of the popular radio psychiatrist, Wade Savage, the poison darts, bomb threats and other suspicious activity, you cannot put the book down until you see what happens to poor Mr. Savage. There is a lot of time spent with him by several of the bodyguards and he just might become smitten with one of them!
I loved this book (and number 2!) and I recommend it if you love a good suspense read! If you have read it or will be reading it, let me know if you figured out the ending before you got there! You may be surprised!
What on your reading table right now? I'd love to know what your reading. I'm always looking for good books to read and add to my list. Let me know in the comment section!
Happy Reading!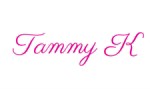 If you'd like to add this book to your reading table, you can click through this link and purchase through Amazon.
Disclaimer: I do use Affiliate links in my posts on occasion. If you purchase through those links, I will receive a small commission to help in the maintenance of this site. Thank you for your support.