Whatcha Readin' Wednesdays!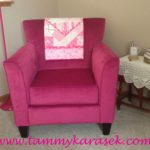 This week's book was a fun little book to read. Again, I was honored to be on the Launch Team for this book as well. The book is: When You Find Another – a conversation about friendship…among friends" by Kay Harms. This book is a sweet book and would make a nice gift for a friend. It also offers questions in the back that you could make it a nice study book with a few ladies, friends or not. Maybe invite your neighbors over and it may open up a path to a new friendship!
She quotes C. S. Lewis with this:
"Friendship is born at the moment when one person says to another, 'What? You, too? I thought I was the only one!'"
The author, Kay, illustrates the types of friendships we have by using the analogy of apples. First she describes friendship in the first chapter. Then she takes the next few chapters to describe Red Delicious, Green Delicious, Golden Delicious and Bad Apple Friends. Her description of each friendship vs. apple is quite clever! I am not going to spoil the book by giving you the actual definition she chose for each apple, but I will tell you this: I have many Red Delicious Apples, a few Green Delicious Apples, a small handful of Golden Delicious Apples and I no longer have Bad Apples in my Basket of Friends! You'll just have to get the book and find out what that all means!
Reading the book made me stop and ponder more than what kinds of "Apple" Friends I have. It made me think through what kind of "Apple" Friend I am to others around me in my friendship circle. I truly hope I am not a Bad Apple Friend.
Happy reading!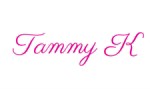 If you'd like to purchase a copy for yourself, click the Amazon link below:
Disclaimer: I received a copy of this paperback book in exchange for my honest review.
I do use affiliate links in some posts. If you should purchase through my site, I may
receive a small commission. I thank you for your support.