Whatcha Readin' Wednesdays!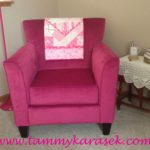 This week's book was an ebook, "I'm About To Get Up"  by Julie Hunt. If it would have been an actual paper book, I am very sure that it would have had many wrinkled pages for the water drips on it! My eyes seemed to have a little leaking problem – no that's not true – a big leaking problem as I read this book. I am also on the Launch Team for this book as well. It was a true privilege to work with this author, Julie. She has a heart as big as the world and want's people to know that grief will come, but through it all God gives us Hope.  
When I applied for the team last fall, I had no idea what was about to unfold in my life. Once approved, Julie sent a welcome and thank you email to all of us on the team and at the end asked if there was anything she could pray for us. When I read that email, I immediately responded with a…yes, I would love prayers as I had just received a call from the nursing home where my mom was telling me my mom is going downhill. We would be traveling from South Carolina back to Ohio where we had just moved from and I would appreciate prayers for the travels. She responded back quickly and said she would definitely be praying. And she checked in a couple of times.
I got busy going back and forth on the twenty hour round trip several times in October and November. While in Ohio for Thanksgiving weekend my mom breathed her last on November 25th. Back home in South Carolina a couple of days later, I was just sitting numb not knowing what to do next and looked down at my phone. An email popped up and it was Julie. She said God was nudging her to check in on me. She did not know that my mom was gone, but then once I told her offered prayer, a listening ear and hugs from her. And I knew she would. I share all of this because this is exactly what I meant by I had no idea that this book was going to be for me at "such a time as this." (Esther 4:14b) Julie's testimony and book were what I was going to need in the fall of 2016. Julie transparently shares the many years of grief that she has endured and knows from the depths of true sadness. Yet as you read through this book it is covered and loaded with joy.
Julie shares how she has lost so many dear people in her life, even her husband at a young age and yet, as you read her words, you want to sit across from her and ask how did she find the strength to smile, let alone get up and go on with life. But that's exactly what she did.
This book isn't a "read this and you'll survive grief" book, it is a book of encouragement to see joy in ALL things. To seek the ONE that gives us that joy and to know that grief has no instruction manual. You do not get "X" number of days to grieve and then you must get on with it. You aren't told that you have to grieve in a certain way. Julie makes it clear that everyone grieves in their own way, their own time and for as long as they need to. She shares how as she lost her husband who was dearly loved by so many people, she watched others grieve him as well. She became an observer. With her words of encouragement, she gives you the permission, so to speak, to be free to grieve how it best suits you.
She didn't intend to write this book, until she scoured the bookstores for a "how-to book on grieving." Her search ended up empty every time.  She wanted someone to help her who had been there to say "It's going to be OK. You're going to be OK. The madness will eventually stop and you'll have moments of peace, even joy someday." But it did not exist. Then she saw on the internet – "Write the book you want to read."
She had received a journal from a friend two weeks after her husbands death. She journaled and journaled and this book is from that healing through her processing in that journal.
Yet, if you think this book is just about going through grief as a young widow. It is not that. Julie expands on the fact that we go through so many losses through our lives. And I love this from her book…
"Yes, loss has been a prevailing theme of my life, but each and every one has left increased courage and an undeniable truth: God is always with me and for me, drying every tear and instilling hope for tomorrow."
If you have gone through a loss this year, loss of a loved one, loss of a pet, loss of a job, loss of a relationship, loss of life as you knew it or any other loss, I recommend you pick up this book and read it. I promise you by the end of the book, you will definitely feel like you are ready to shout…"It may be dark, but God is my light. And…I'm About to Get Up!"
Be Well!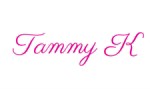 Disclaimer: I received a copy of this book in exchange for my honest review.
I am an Affiliate for many of the items I recommend. Purchasing items through my website may result in a small commission from that company. I appreciate your purchase.