Whatcha Readin' Wednesdays!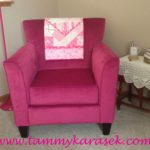 Happy Wednesday to you all! I hope you've had some time to sit and read this fall. I'm a little behind on my "To Be Read" pile myself. Today, I have something special for you. With everyone's interest in essential oils for their many purposes and wonderful scents, I thought you'd like to know how they relate to the Bible. A brand new book, The Essense of Joy by Lynn Watson, shares all about the scents of the Bible. I've included the information about the book as well as a neat surprise at the end!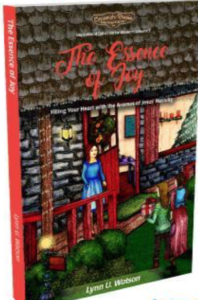 About The Book —The Essence of Joy:
 The scents of Christmas invite our imaginations into the holiday season. What emotions flood your heart when the holiday aromas waft your way?
         Did you know:
• Many favorite holiday scents like citrus, and cinnamon are found in the Bible?

• There is a rich heart connection attached to many of the plant essences found in Scripture?

• Myrrh is such an important essence, we can follow its trail from Genesis to Revelation with many significant

stops along the way?

• Women of the Bible have personal encounters with God bringing aromas of His love and joy into their lives?

• Palm branches are an important part of Biblical celebrations beginning in Genesis and ending in the ultimate beach party around the Crystal Sea? (Christmas at the beach, anyone?)
And to end this post on a sweet aroma – an interview with Lynn:
1. What inspired you to write Essence of Joy?
   Maybe the second question should be first. The answer to it provides insight into the inspiration for all three books in this inspirational collection. Upon completion of The Essence of Courage this one – The Essence of Joy – begged to be written. One more, The Essence of Love, is my WIP. I discovered a list of over 100 plants in the Bible. The first book,The Essence of Courage, included nine of them. The Essence of Joy introduces six more and adds further insight into frankincense, myrrh, and cinnamon. There was no way to leave those out of a Christmas devotional on aromas of the season. That makes fifteen, and leaves many others to choose from. Whichever nine are featured in The Essence of Love, I believe the third book will complete Cinnamah-Brosia's Inspirational Collection for Women featuring the plants, spices, and oils of the Bible.
2. This is the second book in a devotional-series, what is your first book about, and why did you decide to do a sequel?
     My introduction to essential oils came thirteen years ago – way before they were cool and mainstream like they are today. The more I learned, the more fascinated I became with their connections in Scripture. God and I camped out in the locked garden verses from the Song of Solomon (Song 4:12-15) for twelve years before He released me to move forward with the book He had placed on my heart. In The Essence of Courage the attributes and aromatic influences of those nine fruits, spices, and essential oils in Solomon's garden connect with the nine fruit of the Spirit found in Galatians, chapter five. He inspired me to create fictional characters (Cinnamah-Brosia and friends) whose stories of challenge and triumph emphasize lessons learned about the fruit of the Spirit. I invited women of the Bible who displayed the fruit of the Spirit in their lives to bring more clarity. Including other Scripture connections to each of the fruit, spices, and oils, a most unique devotional emerged.
   Once The Essence of Courage was completed, I believed more lessons awaited from other plants, fruits, spices, and oils in the Bible. We love the scents of Christmas, and often bask in nostalgic memories of Christmases past. That prompted looking into the scents of Christmas and how they may enrich our understanding of holiday traditions in light of the Bible and particularly focusing on the star of the manger, Jesus Himself.
3. In Essence of Joy, you talk a lot about scents and fragrances and the Biblical connections behind them. What is your all-time favorite scent, and why? 
   What a tough question for an aromatherapy lover! Aromas fill my home – always. . . my favorite would be a combination of orange, cinnamon, nutmeg, and spruce. Who knows? Next week it may be lemongrass.
4. What's your least favorite fragrance? 
   Limburger cheese. My grandfather loved the stuff. I ran for cover when the lid came off the cheese dish. I looked it up today and learned the bacterium that creates limburger's 'distinctive' odor is the same one causing body odor and particularly foot odor. Gross!
5. Do you have a favorite Christmas memory connected with a certain smell?
   Christmas tree – especially spruce! The smell brings back childhood memories of snow covered Christmas tree lots as our family searched for the perfect tree. I eagerly awaited our adventure each year. Like most families today, my husband and I have moved on from real trees to the artificial variety. Any opportunity to walk past a Christmas tree lot is like a breath of heaven.
6. What are you hoping readers will get out of Essence of Joy?
   Our sense of smell causes us to react before we think. All other senses we think first, then act. No surprise, the aromas of Christmas transport us to places and memories. I pray that readers will experience these scents in new ways – that they will smell Jesus in every one of them and be filled with His joy!
Enjoy!