Whatcha Readin' Wednesdays!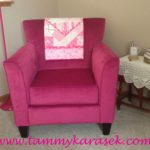 It's Wednesday again, and time to share the next book from my reading corner! This week I read another book for a Launch Team. This particular book comes from an author whom I've never heard of before, but was asked to apply for the team. I was intrigued by the description of the book, so raised my hand to read the book!  The book is:  Life After by Katie Ganshert. Although this was the first time reading from this author, I can assure you, I'll be reading more of her work! I really enjoyed the book.
As I read through this book, I had to keep reminding myself that it was fiction. Katie's ability to write kept having me think she was sharing about an actual current event. The descriptions were so vivid and real, it caught me off guard!
The book is about Autumn Manning and her life from this past year. From "the event" that changed everything last year for her and so many people, to the current day event for all to remember the tragedy, this book pulls you into the story with such real and personal emotions. Though it was 337 pages, I finished it in one evening. I just couldn't put it down!
The way the author shows how each of the families of the victims show their grief, their willingness to have their family member remember or not, really shows the human side of grief. And the truth that grief is not a one size fits all emotion. I have to say, I really felt I knew how the story was going to progress for Autumn, Reese and Paul but boy was I wrong. Dead wrong. This story goes to show you that not everything that goes on publicly is what it actually is privately! What we choose to assume is the truth about a person or family, may be the total opposite of what we believe.
I enjoyed this book very much and I will be checking into Katie Ganshert's other books for sure!
If you'd like to order this book for yourself, it is available April 18, 2017 and can be ordered by clicking the link to Amazon below: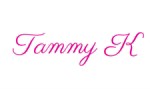 Disclaimer: I have received a paperback copy of this book for my honest review.
Affiliate Links: I do offer affiliate links to the products I recommend. Should you choose to buy through my link, I will receive a small commission which helps to pay for this site. I thank you for your support.