Whatcha Readin' Wednesdays!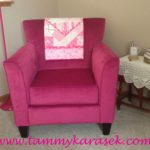 It's Wednesday again, dear reading buddies, and time for this week's book review. I actually bought this book on Saturday at a mini writing conference I was attending, then read it on Sunday. Yep – it was a "cannot put it down" type of book! It's from the Love Inspired/Suspense Books. I was excited to meet the author on Saturday and found out she lives just a few minutes away from me! How fun is that?! The book this week is Hidden Legacy written by Lynn Huggins Blackburn. This book is her second book and you can bet I will be getting the first one!
On with the book…
The book starts off perfectly drawing you in with the heroine, Caroline Harrison, walking into her ransacked home carrying a 16-month-old son in her arms. As she scans the room, she hears a sound in the back alerting her that someone is indeed still in the house. The scene continues on as Caroline begins the nerve-wracking attempt to get out before the intruder hears her inside. The author has written this for us as the reader so clearly, you feel you are watching her do this. And you even feel her anxiety of fumbling for keys in bag, trying to close the door quietly, etc. It definitely got my attention!
The book continues on with this type of pull with some twists and turns that you don't see coming! Add in a little flame from high school that returns home to care for his ailing parents – who just so happens to be assigned to her case…and you can't put the book down! You think you know what is going to happen, well, and then it doesn't.
All in all, I believe this book is very well written. It is easy to read with great description that you truly do feel you are watching a movie. It is not hard to read and I found nothing that tripped me up in her style. It pulled me in right on the first page and wouldn't let go of my attention all throughout the book. I like those kinds of books! What about you?
I highly recommend this book and hope you add it to your list of books to read soon!
Keep on readin'!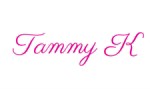 If you just can't wait to get to the bookstore…please feel free to click below on the Amazon link:
Disclaimer: I use affiliate links in my posts. If you click on the link and purchase, it will not cost you anything more than the price of your book. I, however, will receive a very small commission to help with the cost of this website. For your support, I thank you!