Whatcha Readin' Wednesdays!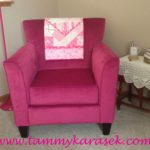 Happy Wednesday everyone! On today's Whatcha Readin' Wednesdays!, I have something a little different for you! I have been chosen to be on a Blog Tour for a brand new book just out. Below you will find information about the book and the author. Also, in this Blog Tour, you will get an excerpt of the book – WooHoo! There is also a giveaway happening, just click on the pink link that says "A Rafflecopter Giveaway" and it will take you to the sign-ups! Enjoy!
ABOUT THE BOOK: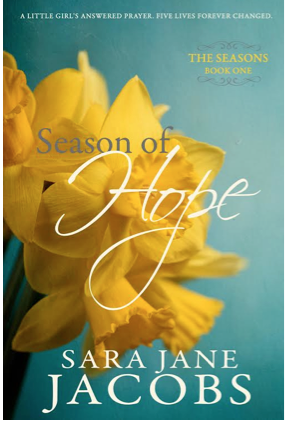 When Amanda Jarvis prays that a special friend will move into the vacant house near her isolated mountain home, she isn't upset when God sends a boy instead of a girl. But Amanda's not the only one receiving unexpected answers to her prayers. After fleeing with his mother from an abusive father, Tyler Armstrong finds much-needed love and acceptance with Amanda's family over the next ten years.
As high school graduation nears, Tyler is shocked when one carefree afternoon with Amanda churns up an inner turmoil he would have never imagined; he's crushing on his best friend. And for the first time in his life he's hiding a secret from Amanda. Convinced the timing is all wrong, Tyler pushes his feelings aside as he and Amanda prepare for the future. He will soon begin training to pursue his dream of becoming a Navy SEAL, while Amanda makes plans to spend the summer in Manhattan with her aunt and then return home to the community college.
When Amanda's summer job catapults her into a modeling career, she readily accepts the much-needed distraction. Tyler's impending deployment is turning her world upside down. Along with the fact that she's falling for her best friend. And, for the first time in her relationship with Tyler, she's hiding a secret, too.
Phoebe Garrison, Amanda's controlling aunt, is thrilled when she is given the power to act on behalf of her underage niece. Bored with her Fortune 500 advertising agency, becoming Amanda's manager is just what she's been looking for to rekindle her aspirations. But as Tyler becomes aware of Phoebe's obsession to push Amanda into supermodel status, tensions rise. As the three of them become entangled in a mass of concealed ambition and desire, each will make decisions that will send ripples of turbulence across their futures.
ABOUT THE AUTHOR: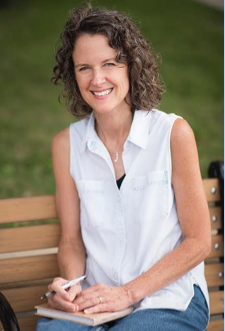 I began writing as a hobby while raising my two children. In 2015, I dusted off my stories and my dreams to see if I could turn my hobby into a career. My first story, Season of Hope, was inspired by summer vacations which always included a trip to Franklin, North Carolina, to visit family and explore The Smoky Mountains. When I'm not writing, I enjoy spending time with family. I love most any activity that involves being outdoors, especially camping, hiking and spontaneous excursions to splash in the ocean. I currently live along the Emerald Coast of Florida with my cat Selah and her delightful offspring, Colby, Jack and Tuesday.
AUTHOR CONTACT LINKS:
Facebook: https://www.facebook.com/sarajanej
Twitter: https://twitter.com/sarajanejacobs
Website: http://www.sarajanejacobs.com
Pinterest: https://www.pinterest.com/jacobsjanesara
Goodreads: https://www.goodreads.com/user/show/50289360-sara-jane-jacobs
Instagram: https://www.instagram.com/jacobsjanesara
YouTube: https://www.youtube.com/channel/UCSpH25j4GdaoKDMXkOVNlxA
GIVEAWAY:
Enter to win the SEASON OF HOPE giveaway! One person will win the following items…
An eBook of Season of Hope
Enter below!
a Rafflecopter giveaway
Season of Hope Excerpt
"Catherine, dear, I've booked a luxury suite at the Four Seasons in Atlanta for the last weekend of March. Can you meet me?"
Catherine smiled at the sound of her older sister on the other end of the telephone. Phoebe Garrison had always been very direct. "I'm doing fine, Phoebe. How are you?" Cradling the phone between her ear and shoulder, she finished wiping down the kitchen counter.
"If I weren't fine I'd tell you. Just like I'd expect you to tell me if you weren't fine. So? Can you come or do you need to check with Ephraim first?"
"Phoebe!" The sternness in Catherine's voice made it clear she wasn't in the mood for her sister's rudeness.
"What? What? Isn't it—it's Ephraim, right?"
Catherine sighed. "It's Ethan. And I'm not buying your act." The sudden silence on the line caught her by surprise.
"I'm sorry." Two words she had rarely heard from Phoebe. "Really. I was trying."
Catherine rolled her eyes, shaking crumbs from her dishrag into the sink. "And after eighteen years of the same thing, I'm supposed to believe that?"
"Listen, Sis. I didn't call to start a fight. I miss you. I know when you followed E…than to the mountains twenty years ago I thought you had lost your mind. I had."
Catherine sighed, again. "Yes. You made it very clear to both of us what you thought."
"Well, I won't pretend that I don't still hate it. If you could get the internet or cell phone service out on that mountain, we could keep in touch with all the modern technology. But I guess it could be worse. At least you have a landline."
"Phoebe is this why you called? To just remind me of all the reasons why you think I should not be living the life that I'm extremely happy to be living?"
Her sister was quiet again.
"Are you still there?" Catherine found Phoebe's behavior puzzling.
"No. I mean, yes. Yes, I'm still here. No, I did not call just to nag you. I'm sorry. The truth is, I ran into a young intern that we hired last week, and it occurred to me that I have a niece close to her age."
"Right." Catherine shook her head, unimpressed with Phoebe's epiphany. She loved her sister but Phoebe's relentless ambition, along with her disdain for Ethan, had damaged their relationship over the years. Phoebe had made one trip to Nathan's Mountain not long after Amanda was born almost seventeen years ago. Calling it a disaster would have been an understatement. Her visit was nothing more than a long weekend of constant disapproval of Catherine's new life "out in the boonies." She had only agreed to meet Phoebe in Atlanta over the years because her sister was all the family Catherine had left.
"Listen, Sis, I know I'm just the aunt who sends birthday and Christmas gifts. I want to change that."
If you'd like to purchase your copy, here are the book links:
Amazon:  Season of Hope (The Seasons Book 1)
Barnes & Noble: http://www.barnesandnoble.com/w/the-season-of-hope-sara-jane-jacobs/1125877392?ean=2940157214357
Smashwords: https://www.smashwords.com/books/view/708666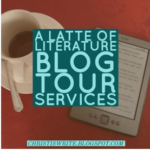 This blog tour was coordinated by A Latte of Literature Blog Tour Services. Find out more:
http://christiswrite.blogspot.com/p/life-literature-blog-tour-services-for.html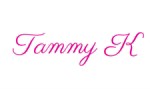 Disclaimer:  I did not receive any compensation for this post, nor did I receive a review copy.
Affiliate Links: I do offer affiliate links to the products I recommend. Should you choose to buy through my link, I will receive a small commission which helps to pay for this site. I thank you for your support.