Whatcha Readin' Wednesdays!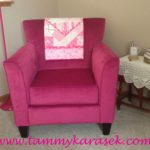 The title of this week's book is A Family Shaped by Grace – How to Get Along with the People Who matter Most by Gary Morland. You may have heard of Gary's daughters:  Myquillyn Smith (aka The Nester) and Emily P. Freeman. Both of his daughters have written books and they encouraged their dad to do the same. Though they admitted they thought they would have to write it for him! But he did it, and did it well.
The author, Gary, gets into some nitty gritty details of his life that lets us get a feel for just how far he has come before writing this book. So when he shares with us that grace and forgiveness can and should happen in our lives, he's the first to admit it didn't come naturally for him, but it can be done.  As his daughters put it, "This unlikely story of grace and forgiveness will help cast a hopeful vision for you if you're desperate for some accessible encouragement and practical advice. Dad's gentle instruction will be a kind companion for you in the midst of your own difficult family relationships."
Throughout Gary's story, he speaks of a man name Harold that came along side of him and modeled and mentored to his life what he never received at home – how to live kindly. By reading this book, it's as if we are able to sit along side of Harold's teaching, too. Gary shares some deep things he had to go through while he was learning the art of grace and forgiveness towards others. And not just that, but to himself as well. Couldn't we all use a pinch of grace and a spoonful of forgiveness?
Whether you are in the midst of a huge crisis or storm with a family member… or several, I believe this book will equip you (and me, too) to be able to take a difficult situation and learn to diffuse it. It can teach us how our reaction to things can sometimes be the calm the tension needs.
It is well worth the read for anyone who has family (most of us, right?!) or have a rocky relationship you'd love to see mended.  I hope you will put it on your list to take to your reading corner!
So what are you reading this summer? Are you planning on joining me for the Read through the Classics? I think I'm going to start with "Jane Eyre" by Charlotte Bronte. I was going to go alphabetically off of the Barnes and Noble Classics List, but I have a couple classics here (or like this one, on my daughter's shelf from high school!). I will start soon, but won't start with the first review until the fourth Wednesday of August. There's time to dig through your shelves, pick one up at a library book sale, download from the internet or check it out at the library. Let me know in the comments if you're going to join me. OR – if you have a suggestion for the next book!
Grab an iced tea and a book – it's the first day of summer…woohoooooo!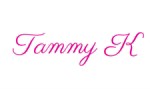 Disclaimer: I received a copy of this book for my honest review.
Affiliate Links: I often offer affiliate links to the products I recommend. Should you choose to buy through my link, I will receive a small commission which helps to pay for this site. I thank you for your support.