Whatcha Readin' Wednesdays!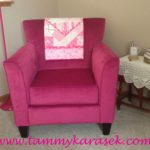 I so wanted to get this book loaded for last Wednesday, but I did not. I had to keep putting it down. Not because it was a bad book. No way. It was because I had to use another kleenex and get myself together. Folks, this book…oh my, this book. If you have parents (don't we all?), or are close to your grandparents or aunts and uncles, then you have probably seen or are seeing them age. If you have unfortunately lost a parent, you will be able to identify with most, if not all, of this book. The title is As My Parents Age Reflections on Life, Love and Change by Cynthia Ruchti. 
Oh. My. Word!
I have been the caregiver or helped my husband be the caregiver for our four parents and my grandmother on my mom's side. I can tell you that I found myself shaking my head throughout this book. The author has done a great job of sharing all about this season of life from not only her perspective, but the words and thoughts from many other people she spoke to about this subject. The book is very well put together. There is so much information in this 285 page book. So much encouragement, too.
Although I lost my mom the day after Thanksgiving in 2016, (the last of our parents), I found comfort in the words that Cynthia wrote. Where I was feeling guilt, I feel the burden lifting. Where I was angry at myself for things I should have said or done, I'm feeling grace. And peace. Though the book is written primarily for those going through this season of caregiving, I was still able to come away with many nuggets of wisdom from it. I think anyone going through their parents aging or who have gone through it will be blessed and encouraged by this book.
Take a look…I think I marked a lot of spots I want to remember or share with someone!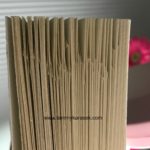 There are so many great points in the book, I know I won't be giving too much away by sharing some of the comments that resonated with me, such as:
"Take a few moments now – the elusive 'later' grows more elusive as time passes – to consider how you and your parents would answer the question, 'At this season of life, what matters most to us as individuals and as a family?'"
I can tell you from experience, when you wait "until the time is right" to have the discussion of what your parents' wishes are, it could be too late. My dad died 16 days after turning 58 years old. We never had a chance to discuss what he wanted for his burial or memorial service. Because of that, I did persist with my mom and her mom until they conceded and made their funeral arrangements. However, we did not discuss what her wishes were if she would have a stroke at 71 years old and never went back to her condo. She lived almost eight years in a nursing home because she needed total care. I physically could not care for her, but that didn't help keep the guilt away.
"Don't cast me off in old age. Don't abandon me when my strength is used up!" Psalm 71:9 (CEB) I made sure my grandma and then my mom knew they weren't cast off though they were in the nursing home. Can you imagine the feeling of full life, then left alone in a facility? I witnessed many people in the home our parents were in that never had visitors. I had friends of my mom say they just couldn't visit her anymore it made them so sad to see her like that. Yet, when two of our neighbors from where I grew up came to visit (which they did several times a year) it made my mom's weeks…weeks! I would hear her tell me over and over about all the things they talked about. It's not about us – it's about them.
I so highly recommend this book to any of you who are breathing and have an aging parent or two, a grandparent, or even an aunt or uncle that is still around. This book is for you. It is such a helpful book on guiding you along this often long and difficult road of caregiving. Whether you are a full-time caregiver or your loved one is being cared for in a facility, this book encourages you in this heartbreaking but unavoidable season of our lives. Get one for yourself and maybe a sibling or friend going through this. I promise, this book delivers.
But you might want to include a box of tissues with the book.
Jus' sayin!
Blessings,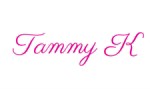 If you would like to purchase a book or two, it is officially released as of this week! YAY! Please click below to order one from Amazon.
Disclaimer: I received a copy of this book for my honest review.
Affiliate Links: I do offer affiliate links to the products I recommend. Should you choose to buy through my link, I will receive a small commission which helps to pay for this site. I thank you for your support.