Whatcha Readin' Wednesdays!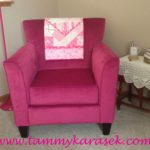 Can you believe today is the last day of May already? This year seems to be flying by! I've been working through the pile on my reading corner stack only to find I'm adding more! I picked up a few last week at The Blue Ridge Christian Writer's Conference. I'll be digging into a couple of those real quick!
I've decided I'm going to add more to my reading corner stack and it's some reading I have been wanting to do. Then I thought about it on my couple hour drive home last week and thought I'd offer it out to you as well. Beginning in August, I'm going to read through the classics. At my age, I don't remember too much of what I read back in High School (if any of them) and I thought it would be a great challenge. Each month I will pick a classic to read for the month. Then on the last Whatcha Readin' Wednesday, I'll write about my thoughts on it. I'd love for some of you to read along, or chime in if you read it before, and have some fun! I'll even take suggestions of which of the classics to read the next month. I picked up a list a while back at the library of the top 100 classics. I've set my goal to read 'em! Will you be joining me?
Back to the current book I have for today, or should I say books?!
I re-read the first book in this series recently and it brought back the good memory from when I first read it. The book is Sisterchicks on the Loose by Robin Jones Gunn. I read this book back when it first came out in 2003. Robin Jones Gunn is the author of several of the popular teen (and up) series: The Christy Miller Series, The Sierra Jensen Series, Christy & Todd: The College Years, The Katie Weldon Series and the new Christy and Todd: the Married Years. Our daughter loved all of them while she was growing up, so when Author Gunn started one for adult ladies, I thought I would give them a try. I remember back then getting the new book in the series as soon as my bookstore had it! I couldn't wait to dig into the adventures the ladies would be into next.
What I like about the series is the fact that you can read them as a stand alone book should you not be able to get the next one. Although you will find a name of a character here and there from another book, you need not read the other book first.
The titles are: Sisterchicks on the Loose, Sisterchicks do the Hula, Sisterchicks in Sombreros, Sisterchicks Down Under, Sisterchicks Say Ooh La La!, Sisterchicks in Gondolas and Sisterchicks Go Brit!
I would tell you if you are looking for some light summer reading, this series is a must! It will keep you laughing and wondering what zany things will happen next. What I found most amazing is that some of the situations in the books were similar to escapades in my own life with my own personal sisterchicks!
I hope you'll give them a read while sitting pool or beachside this summer!
Let me know in the comments if you would like to join me in the Classics Challenge. I'll be announcing which book I will start with soon. Confession: I need to raid my daughter's stash and see what she has compared to mine and make my choice!
Find a sunny spot, grab a glass of Iced Sweet Tea and open up a book!
Enjoy!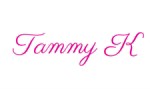 If your library doesn't have them, you can click here to purchase them on Amazon:
Disclaimer: I use affiliate links in my posts. If you click on the link and purchase, it will not cost you anything more than the price of your book. I, however, will receive a very small commission to help with the cost of this website. For your support, I thank you!