Whatcha Readin' Wednesdays!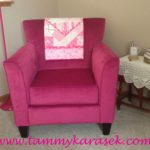 It's book review day – that means Wednesday on this blog! I am sharing a book today that I read last summer while I was on the Launch Team for it. I recently went back through it and thought I would share it with you. If you or someone you know suffers through the angst of depression, this book should be a must purchase on your list.
While having experience with depression myself, I find it difficult to read some of the books out there on the shelves that people have written on the subject. I was definitely a little apprehensive when approached to be on the Launch Team for this book because of my mixed feelings of previous books I've read that left me…well, maybe a little depressed.
Yet, I'm pleased to say that I was pleasantly surprised by this book. The amount of compassion that Dr. Bengtson showers throughout this book is amazing. But it would be hard not to understand why. Though she is a board certified neuropsychologist and highly trained and specializes in brain-behavior relations, she found herself being diagnosed by the very thing she diagnosis tons of patients throughout the year. But to quote her, "yet all my education and experience didn't protect me from succumbing to this devastating condition myself."
To say that you have a Dr. writing a book that can help you is one thing. But to have a Dr. that has the true compassion because she has lived it and understands is a totally different prospect. To be able to have a Dr. that can help you see improvement and give you direction with tried and true life experience is a breath of fresh air.
Her writing is very easy to understand. She doesn't talk over your head, but rather writes as if she is sitting across the table with you, holding your hand and wanting you to get better. I have listened to many of her speeches online and you can feel her desire for your wellness come through each and every word she says.
I hope it's a book that you will either get for yourself or for someone you love who could use the help in their health.
Reading for health!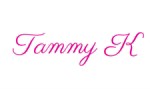 Please click on the Amazon link below to purchase Dr. Bengtson's book.
Disclaimer: I use affiliate links in my posts. If you click on the link and purchase, it will not cost you anything more than the price of your book. I, however, will receive a very small commission to help with the cost of this website. For your support, I thank you!
I received a PDF form of this book for my honest review of the book. All opinions of this book are mine.