Whatcha Readin' Wednesdays!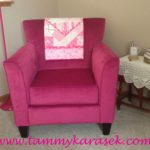 Wednesday is here again. Today I am sharing a book a little different than the Fiction I usually share. But, I do like to share whatever I'm reading or have read in my comfy pink chair!
Today's book is The Cheese Trap by Dr. Neal D. Barnard, MD, FACC. I have read a couple of other books by Dr. Barnard and had the privilege of seeing him at a lecture at John Carroll University in Cleveland, Ohio. I've never been a fan of meat ever since I was a little kid and over the last several years, I have eaten less and less of it. But I've been getting tired of some long-time stomach issues that I just couldn't pinpoint what any of them were caused by. So I began to do what is called "the elimination diet." You go to a simple diet and then little by little add back items until you see if anything triggers those same results.
Low and behold, animal products were showing a real problem. So, I have given up meat – no problem with that, since I wasn't a fan to begin with! I gave up milk, sour cream, yogurt. Not too much of an issue…I am used to it now. But I could not give up cheese. Well, until I read this book.
When I read that most of the issues I have had and still had after giving up meat were likely related to cheese, I decided to see if there was any credence to his points.
And…
There truly was for me. The migraines are gone. The congestion is gone. The sharp shooting pains in my stomach and intestines are gone. And the "quick" exit to the bathroom after eating it has gone away. All because of cheese! Who knew! I have eaten cheese my whole life. Who would have thought I would suffer with these things for many years all because of cheese. I still shake my head at the relief I've had. I can't believe how much better I feel.
Cheese is quite an addictive food industry made product. With the amount of salt (and other stuff) that goes into cheese, it's no wonder we have all become cheese-heads, whether or not you live in Wisconsin!  The government has their hand in on this too, but you can read all about it in the book.
As with all of Dr. Barnard's books, he spends a lot of time on research through his nonprofit Physician's Committee for Responsible Medicine. I appreciate his due diligence before reporting the facts to us. He is a New York Times bestselling author and I have enjoyed his books and their clear presentation of information.
I would say whether you are looking to rid yourself of nagging health issues, lose weight or be a well informed consumer, Dr. Barnard's newest book is a great read.
Here's to health!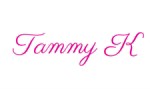 If you'd like to order a copy to read, please feel free to click on the Amazon link below. I appreciate your support!
Disclaimer: I use affiliate links in my posts. If you click on the link and purchase, it will not cost you anything more than the price of your book. I, however, will receive a very small commission to help with the cost of this website. For your support, I thank you!