Whatcha Readin' Wednesdays!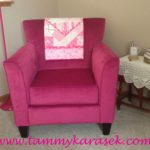 As promised last week, I have another honest opinion about a recently read book that isn't just nice things. The ebook is: Summer of Deception by Elva Cobb Martin. I do think the story idea is good. The biggest problem I had with the book was the amount of errors in the book. I double checked to see if I had received a pre-edit book for review, but I did not. I had hoped that was the case. One thing in the book that I know all you Ohio Buckeyes would die about, the author has one of the characters as a graduate of Ohio State University. I know you true Buckeyes will be yelling as you read that! I know, I know – it's THE Ohio State University! If you're from Ohio – that's a no-no leaving off part of the title of the university!
I almost put the book down at the beginning, but I was curious to see if I could get past the errors and, like I said, the story line seemed somewhat interesting. I think with my background and degree being one of strict proofreading as my job, the errors just might have been an issue for me. I would have thought an editor would have caught them. Maybe others might not see the errors. It was just hard for me to ignore when there were so many.
I so want to say this was a wonderful book, but I said I would give honest reviews, so I cannot give it a two thumbs up. But I will give it a one thumb up for it's cute story.
Share below some of the books you've read lately. Maybe there are some books I need to add to my ever growing Reading Corner pile!
Happy Reading!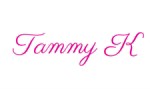 I received an ebook copy of this book from the author for my honest review.