Whatcha Readin' Wednesdays!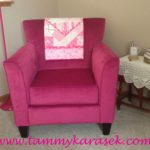 Happy Wednesday! This week I have something different that recently came off of my "to be read" pile! The book is "The Engine 2 Seven-Day Resuce Diet by Rip Esselstyn. I have read Rip's other two books, plus his father's, Dr. Caldwell Esselstyn, and the cookbook done by his sister and mother, Jane Esselstyn and Ann Crile. I've also had the privilege to meet this family while I lived in Ohio. Rip now lives in Austin, Texas but comes "home" to Cleveland, Ohio often. I read Rip's first book, The Engine 2 Diet several years ago when I first was thinking about a Whole Food, Plant Based Lifestyle. Then I read his father's book, "Prevent and Reverse Heart Disease. His book most certainly got my attention since my dad died at the age of 58 when his heart blew up. Coincidently, he was eating breakfast in a greasy spoon little diner in Akron, Ohio when he died.
Why would I share this book with you? Great question. Whether you are into a Whole Food, Plant Based Lifestyle or not, this particular book of Rip's could help a lot of people whether or not you want to stay on that lifestyle. The book is set up for just a seven-day "diet." Rip asks you to do this just for seven days. SEVEN days! Most of us can do something for seven days. He used to suggest you follow this plan for 28 days, but then he did some research and found that most people saw tremendous results within the first seven days. Weight loss, drop in blood pressure, drop in cholesterol and even drop in sugar numbers. In seven days, people!
I did this in January and dropped 9 pounds in that week. It is definitely your normal count your points, starve yourself to death, weigh and measure your food kind of plan. This lets you eat large quantities of vegetables, beans, fruit, whole grains and you do not have that starving feeling at 7:05 pm each night wondering if you'll make it until breakfast!
Wanna feel better? Need to drop a few pounds fast? Need to get those blood markers heading down in the right direction at your blood draws? Why not give this a chance. There is even a closed FB group where you can go for questions, successes, support – all things E2 Rescue Diet.
I recommend this book if you are looking for a jumpstart to your health! You're worth caring for!
Happy Reading!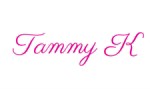 If you'd like to order your copy of The Engine2 Seven-Day Rescue Diet, click below on the Amazon link!
Disclaimer: I do use Affiliate links in my posts on occasion. If you purchase through those links, I will receive a small commission to help in the maintenance of this site. Thank you for your support.