Whatcha Readin' Wednesdays!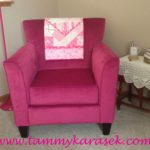 I have a really good recommendation this week for you! If you enjoy watching "Fixer Upper" on HGTV with Chip and Joanna Gaines, then you will love, love, love their new book just out recently. I was on the waiting list at my local library for it and it finally came in. I enjoyed it so much, that I began to read parts to my hubby. When I stopped reading and went on with my reading, he said, "hey, why did you stop, what's next?" Yes, poor guy knows who they are as he has been stuck watching the show and waiting for the it to be over to gain back his remote. Although, if you ask me, I think he likes it but won't admit it! He's never gotten up and walked away!
The name of the book is "The Magnolia Story." It gives us a glimpse into where it all began for Chip and JoJo (as Chip calls her!). It's a story that makes you laugh (especially if you have seen the show), it makes you shake your head at the adversity they came through and it even makes you cry. The sweet lessons that Joanna teaches through her words were more than I expected to read in the book. And I was very pleasantly surprised. Her positive spirit. Their faith in God through ALL things is very admirable.
If you even slightly like watching "Fixer Upper", then I highly recommend you read this one! You won't be disappointed!
Enjoy!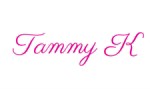 If you'd like to pick up a copy for yourself, click on the link below:
I use affiliate links in my posts. If you purchase through a link, I will receive a
small commission which helps with the cost of this site. I thank you for your support.