Whatcha Readin' Wednesdays!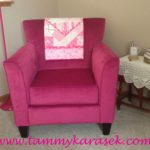 This week's book is the first book of a series by Lynette Eason. I have not read any suspense books for a while, but I used to read a lot of them when I was younger. Having the joy of meeting Lynette in my new Writer's Group here in South Carolina this summer, I wanted to check out one of her books. I was not disappointed. The name of this book is: Without Warning which is book number 1 in the Elite Guardians Series. I'm thrilled, too, because I just received book number 3 this past weekend! I pre-ordered it in November and it wasn't released until January 31st. Did I ever mention, patience is not my strength?!
The story begins with Daniel Matthews, a restaurant owner, hard at work in his office. He has no idea what lies ahead for the day, but he's about to find out. A strange noise continues to break his concentration until he couldn't handle it any longer, he needs to find out what it is and where it's coming from. He had no idea it would eventually lead him to a dead body.
From the very first chapter, I was pulled through an exciting, breath-holding story that I could not put down. With the amount of danger that continues to unfold, the need for bodyguards and investigators becomes completely necessary. But a team of female bodyguards? And in this type of constant danger?
The Elite Guardians prove time and time again, they are very well trained and can get the job done with ease. But what about when someone starts to have feelings for their bodyguard? Could it be? Would it work? Would it compromise the job at hand – the safety of the client? Or the bodyguard's life as well?
I found myself so intrigued with what was coming next and I began to think the story would go a specific way and then it didn't! It pulled me through to the end leaving me wanting more. And I literally went to the bookstore the next morning to pick up #2! I was hoping to get #3 at the same time, but realized it wasn't due out until this winter. Oh well, good things come to those who wait, right?!
If you are looking for a twisting and turning story full of danger, wonder and maybe even a tad of romance for your next read, definitely check out Without Warning by Lynette Eason. You will not be disappointed!
Enjoy!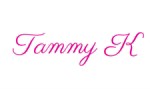 If you'd like to order a copy for yourself, click the link below.
Disclaimer:  I offer items through affiliate sites that I may receive a token commission for the sale. I appreciate your support by purchasing through these links to aid in the cost of this site.