Whatcha Readin' Wednesdays!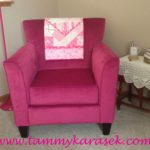 This week I'm sharing about a great book which is the beginning of a series. The book is:  Wild Montana Skies by Susan May Warren, part of the Montana Rescue Series. I'm really excited, too, because I pre-ordered book #2 in the series way back in November and just received an email yesterday that it is on the way! Woohoo! I enjoyed book #1 so much, I had to order #2 to follow along with the characters, right?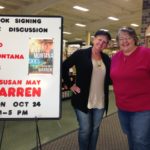 And making it even more fun was meeting Susan May Warren when I was back in Ohio in October! Even more exciting for me is that she is my writing coach through her online course I'm taking through Novel Academy! I've read many of her books in 2016 and I will be sharing them throughout this year.
But back to Wild Montana Skies!
First I'd like to say that what I love most about Susie's writings is that she makes you feel like you are watching a movie! Her descriptives are in full color. You can see the scenes happening as you read along. That's the biggest reason I am drawn to her books. That and the fact that she gets you so involved with the characters, you can't put the book down! You just have to see what is going to happen next! That's a good book!
The book starts with Kacey returning to her hometown. She wanted badly to quietly cruise in without any fanfare. Wanted to stop for a bite to eat after the long drive in. Hoping to stop at the Gray Pony, a hometown favorite for the best ribs and homemade root beer. Also hoping, nobody would recognize her since she'd been gone a while.
Of course, that's not going to happen, right? Just when you wish you could slide in and be unseen, something happens and you've been found out!
As the story unfolds, old loves meet up, old memories are stirred, danger for many of the towns' people grows and some split decisions need to be made. On many fronts.
I couldn't put the book down (as usual with Susie's books!) and read it over a 24 hour period. It kept my attention and of course I had to see what happened with Kacey and Audrey and Ben and Chet and Kacey's parents…
If you're looking for a new fiction series to start, I would recommend this one for sure!
Enjoy!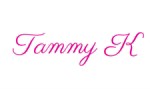 If you'd like to purchase this book, click here: