Whatcha Readin' Wednesdays!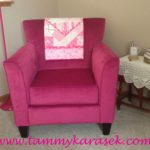 It's Wednesday again! Time for another book share. This book was also given to me as part of the Launch Team. But this particular book is fun for me to be able to share with you. It was written by my friend back in Ohio! I got to meet her about two years ago as a fellow blogger. We met at good ol' Panera for tea and had a lot of fun. So – about the book…
The name of this week's book is: "Full: food, Jesus, and the battle for satisfaction" by Asheritah Ciuciu.
Since part of the deal of being on a Launch Team is to give an honest review of the book you receive, I will do just that. You must understand that it is MY opinion, and you can take it or leave it! But for the book, on a scale of 1-10, I give this book an easy eight. There are some things in the book that I have learned along the way already, so it wasn't all new material to me – but for someone just new to this line of thinking, it's some good stuff!
One of the things I do love about Asheritah's style, is that it is written as if she is siting across the table with you. She is very eager for you to hear about the things she has learned as she prayed for God to take away the fixation with food. And think about it, most of us have just that – a fixation with food. Like Asheritah says in the book, not all have a fixation that overwhelms them, but if we are the keeper of the kitchen in our homes, we have to concentrate on getting the "3 squares" on the table pretty much every day. We aren't that lucky to walk into the kitchen and the plan is made, groceries are bought and prepped and we have the perfect amount of time left to fix it properly and get it on the table AND it taste wonderful! Ahhh, but doesn't that sound dreamy? I wish!
However, many of us go beyond that and constantly think about food. As if food would be that magic fix for what ails us! I can vouch for the fact that it isn't and Asheritah shares her issue with that as well.
Asheritah does a great job of identifying the issues, next defining them, and then giving us practical steps to regain a healthy relationship with food. It is not a diet book, so you know. It's a heart and soul book!
I would definitely recommend this book if you are ready to stop the merry-go-round of the love-hate relationship with food! After all, we still need to eat each day!
Here's the book if you'd like to purchase it, and it also has a companion workbook:
Have a great week!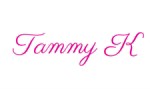 Disclaimer: I received a copy of this book in exchange for my honest review.
I am an Affiliate for many of the items I recommend. Purchasing items through my website may result in a small commission from that company. I appreciate your purchase.