It's true! Today marks the sixth anniversary that I have been blogging. Yet if you notice the date of the last blog post, I was MIA for 2016. To say it was a rough year would be an understatement. Though the  year was filled with heartache and sadness and changes it was also loaded with blessings from God. Over the next few months, I will share more about the lessons of 2016, but I wanted to start off with something new and exciting (I think!) for the blog this year. Some of the lessons I've learned were through reading. I've read my Bible as usual, but I have read a lot of other books as well. I always like seeing what others have read or are reading, so I've decided to add that feature here on the blog and start it today on it's birthday! I will be calling it –
Whatcha Readin' Wednesdays!
I hope you will join in the conversation. If you read the book, I really want you to share your thoughts on the book as well. Also, I hope you will comment on some of the favorites you've read lately, too.
So let's get started!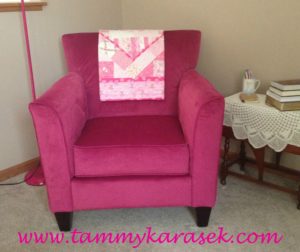 The first book I would like to share with you is one I finished right after Christmas. I was happily selected for several Book Launch Teams in 2016 and this book was one of them. But I have to confess, when I signed up for this team, I never felt it was going to be for my benefit. Fear? I don't have deep fears holding me back from anything. Yes, I do sometimes get afraid in the dark due to some childhood circumstances of being left alone a lot for late nights, but it doesn't hold me back from anything. The book I received is: "Fear Fighting, awaking courage to overcome your fears" by Kelly Balarie.
When I received it, my intention was to read it, give my honest review and share it with a couple people I felt could really use some help in this area. Let's just say, I cannot pass it on, but will have to purchase them a copy because I underlined and wrote all over it in pink highlighter!
What I wasn't prepared for was the realization that I really do have issues holding me back. A lot! And I never identified them as actual fear. The author works hard to help you identify the things that hold you back and then takes it one step further as to the "why" they hold you back. She speaks to the heart of fear sharing her struggles to let you know…she gets it.
It was really tough to come up with just one example to share with you (remember…the pink highlighter throughout?!), but one of my favs was this:
"What would happen if you were to walk throughout this world believing that not one grain of your worth, your call, or your identity depended on other people? Because let me tell you something: it doesn't."
It's not like I have never heard that before, but through this chapter some of those fears were beginning to fall away that when I got to these few sentences, I heard them in a different way. Maybe it was the fact that I was more receptive to the message being shared.
I'd love to tell you more about the book, but I believe this is a book you should read for yourself. It will be well worth your time, but don't just plan on sitting down and reading straight through it like a good novel. You will want to take your time and savor the lesson God is showing through Kelly's words.
How about you – have you read this new book? Please share in the comments what you thought.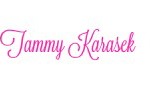 If you'd like to purchase the book, click on the link below to purchase your book at Amazon.

Disclaimer: I received a copy of this book in exchange for my honest review.
I am an Affiliate for many of the items I recommend. Purchasing items through my website may result in a small commission from that company. I appreciate your purchase.