It is hard to believe that it is already the end of 2013, where did it go?
In this busy season, I wanted to pop in to send you holiday wishes while I begin a break with my family. I hope you all will be able to do the same…slow down, relish in the true message of Christmas and surround yourself with all the people you love. I will be doing that very thing…minus a couple who live far away (insert sad frown-face here!)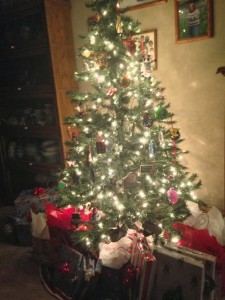 The upcoming year will see some changes for Tickled Pink Tammy! Exciting changes, too! No, I won't be giving up being "tickled pink" – not hardly. That, my friends will never go away – I love to laugh way too much! I will have a new home with new decorating! I will be adding in another side to me that maybe not all of you know about. (But don't be scared!!) I hope you'll move over to the new home with me when we get it all built!
Until then, I would like to thank you from the bottom of my heart for all of your support this past year. You have been such an encouragement back to me with your funny stories, comment and very kind words. I wish I could hug each of you personally, but since that is not possible, please accept a cyber hug from me now! Go ahead, give yourself a hug…I'll wait.
On a more serious note (yes, I have a serious side)…
My prayer for each and every one of you for 2014 is that though the day may seem to be full of not so happy circumstances, you find a reason to smile. And beyond smiling for yourself, you share a smile with someone else. We never know what may be happening in each others' lives at any one moment, but we can know for sure, everyone can ALWAYS use a smile and a kind word.
Thank you for your encouragement.
Be blessed my "Tickled Pink" friends!
You're the bestest!!
…and that's all I have to say about that!
Tammy