Geez-o-Pete…I don't know about you all, but I feel like I didn't even see January! What about you? Granted we were gone for three weeks through the holidays moving our daughter to the south and didn't return until late on January 6. This accounts for one week gone. Then last week, my mother-in-law passed away, so there went another week. But golly gee, Mr. Wilson, it is already February 7th. And all those wonderful plans I had to start off the year all organized and stuff—well, can I start today? Okay – I will! Thanks for the permission!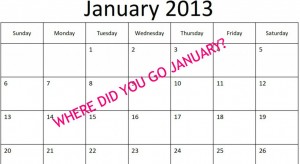 From time to time I go out gallivanting in cyberworld when other Bloggers invite me into their corner of this big, bad wonderful cyber land. Today is one of those days. I'm very excited to share my thoughts on my friend Dawn's blog,
http://www.dawnwhitmorespeaks.org
.
My post over there is not the usual tickled pinkness you get here. I actually have a serious side, a contemplative side – a "you think too much" side as my hubby would say!
I hope you will pop over there today and check out my post. While you are there, scroll down through some of the posts by Dawn as well. You may very well find a new place to hang out!
What's coming up soon here in Tickled Pink Land? Why I'm glad you asked that question. There will be another giveaway next week! WooHoo! I told you this year is gonna have some fun stuff sprinkled all through the year. And for some certain sweet lady in Texas (NS, ahem) you may want to sit up tall and make sure you catch the post so you can enter the drawing!!! Let's just say Mary Englebreit has her place in this next giveaway package!
…and that's all I have to say about that!
'til soon!
Tammy