And then it was the Twenty Fifth Day of Christmas
which is, in fact, Christmas Day! Duh, right?
But before we get to that, before I opened my gift this morning,
I actually did something first.
After whining about seeing these things all 24 days prior to the "actual"
day I was allowed to have them,
I got busy with Christmas Day
preparations and I forgot to have "them".
So, before I opened anything…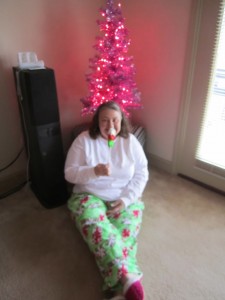 Add caption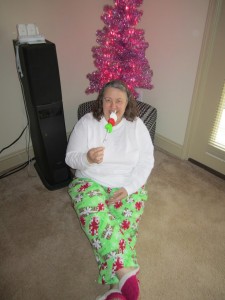 TA DA! All done! No more whining to have my PEEPS!!!
And then…
ON THE TWENTY FIFTH DAY OF CHRISTMAS
MY TRUE FRIEND GAVE TO ME: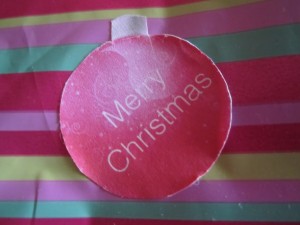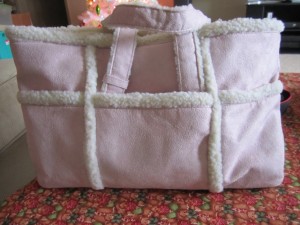 This beautiful
PINK
suede purse/tote bag. It is really soft, I wish you all could feel it. I'm thinking it will become my Devotional Tote for 2013. I can put my
PINK
journal I got last week with my polka dot pen, a couple of the books I got and add one of my Bibles, hmmm, maybe the
PINK
one and I will be set!
As I sit here on Christmas Day, 2012 at 3:49 PM, I want to tell my True Friend that what you set out to do this December, worked! You may never know how much your thoughtfulness and love–to cheer me up at Christmas–has done for me this year. I hope through the coming years I will be able to show you how much I have appreciated all your work and effort that you did on my behalf. You mean the world to me. I love you and just so you know, I LOVE CHRISTMAS, too!
And to all of you who have had fun following along this twenty five days of Christmas with me, Thank You! I have enjoyed your comments here as well as e-mails, too. I appreciate each and every one of you who pop over here to "Tickled Pink Tammy". I hope you'll come back often! I have some fun things in store for 2013, and some fun giveaways lined up so you'll want to check back often. Or–you could subscribe to receive an e-mail when I have posted. You could also become a follower on the side bar as well, I'd love to have you do that. Thank you to the 50 of you who have done so already!
To all of you who visit here – I wish you the Merriest of Christmas Holidays!
…and that's all I have to say about that!
Tammy