ON THE TWENTY THIRD DAY OF CHRISTMAS
MY TRUE FRIEND GAVE TO ME: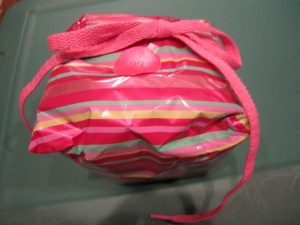 First a match to the shoestring from the beginning of the month!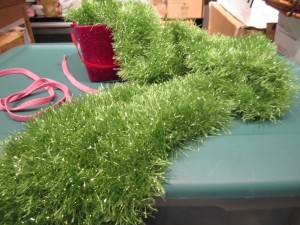 Then this really fun and funky scarf! You can't tell it by this picture, but it is lime green and I mean lime! In the photo it looks like grass color, but it is really bright! It has neat texture to it and is definitely a fun scarf. However, I am concerned that since our daughter loves lime green and we are at her condo, it may not make it into my car! I just may have to hide it! She saw it when I opened it, so she has already got her eye on it!
Not sharing!
…and that's all I have to say about that!
Tammy