ON THE TWENTIETH DAY OF CHRISTMAS
MY TRUE FRIEND GAVE TO ME: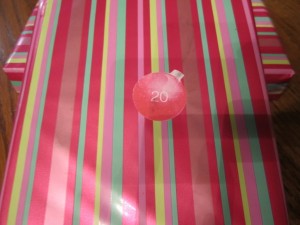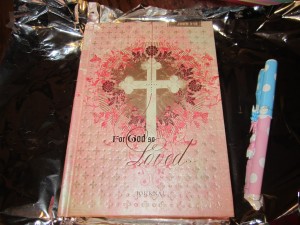 Yes! A new journal for 2013!! I love this journal. It's
PINK
and it has my sweet hubby's favorite Bible verse on it! And check out that fancy schmancy pen! Love it!
Best thing to give a writer, eh? Paper and pen. But then when you make the paper and pen way cool…well, now you're talkin'!!
…and that's all I have to say about that!
Tammy