ON THE SIXTEENTH DAY OF CHRISTMAS
MY TRUE FRIEND GAVE TO ME: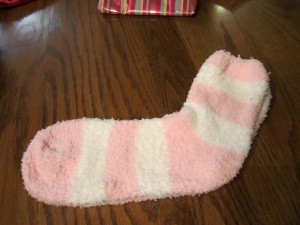 Some fabulous, super soft socks in the most wonderful color…
PINK!
I wish you all could feel how soft they are. I can't wait to wear them!
Do you have favorite warm fuzzy socks? Please tell!
…and that's all I have to say about that!
Tammy