ON THE NINTH DAY OF CHRISTMAS
MY TRUE FRIEND GAVE TO ME: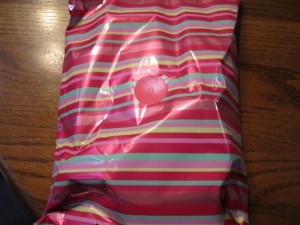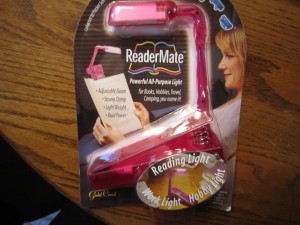 Oh, this is way cool! A battery operated light to help read with! I was looking at a clip on one at Barnes and Noble last Wednesday, but I didn't think it would work since it was so tiny. But this bad boy looks great! AND…..it's the perfect color boys and girls! It's PINK!!!
Y'all have been pretty quiet lately out there, that must mean that you are busy doing fun Christmas stuff. So…share it with us here! What is something fun you have done or will be doing for this holiday? Hey, and if it's a surprise for someone, your secret's safe here, so share the details!
…and that's all I have to say about that!
Tammy