ON THE SIXTH DAY OF CHRISTMAS
MY TRUE FRIEND GAVE TO ME: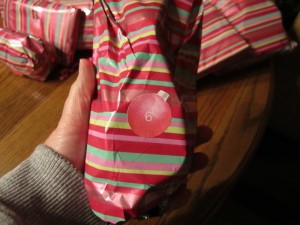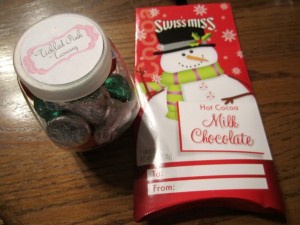 Look closely at my new little jar! It has my new blog logo on it! How cool is that? My friend made it for me. It will most definitely have a prominent place on my desk holding only "Tickled Pink" things like PINK paperclips or something cool! And as cool as these Ohio evenings have been, I am not too sure how long that cute little mug of Hot Cocoa mix will last! Jus' sayin'!!
…and that's all I have to say about that!
Tammy