Here we are on day 2 of December, so you know what that means…….
ON THE SECOND DAY OF CHRISTMAS
MY TRUE FRIEND GAVE TO ME: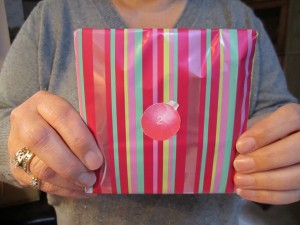 Day 2 – Package 2…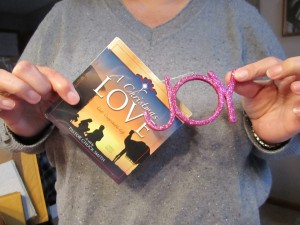 Goodies inside!
A CD from my friend, that is from a Pastor she loves to listen to–this CD is about A Christmas Love. I can't wait to listen to it soon. And there was also an ornament that is very fitting to my blog…choosing to live with JOY and the best part is it's PINK!!!
…and that's all I have to say about that!
Tammy