Today is December 1st! I am quite certain you all know what that means…it's Christmas month!
Well, you are not going to believe this, but my Christmas started today – well, yesterday to be exact. A big huge box arrived by UPS on my doorstep yesterday. Check it out: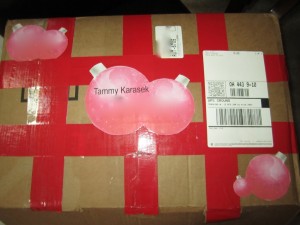 Well, it did NOT say I couldn't open it, so…of course I did. Let's just say, when I opened the box, I was speechless. YES! ME! Speechless! This box was loaded full of Christmas fun, all because a sweet dear friend wants to make sure that I LOVE Christmas! When she found out about how my past Christmas' days growing up and a wonderful (cough-cough) manipulative mother-in-law made my Christmases less than happy – she decided that 2012 was the year to change that!
And here is what was inside: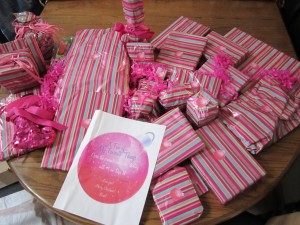 Twenty five presents wrapped in the best color ever! PINK!!!!! All this with instructions, too. I must open the package that corresponds to the date!
So – you are all going to enjoy this with me this December…because I LOVE CHRISTMAS…and I absolutely love my friend's thoughtfulness! (And, you all still have time to copy this sweet idea for someone you know! I bet you have a friend, child or family member who could use a surprise like this!)
And here we go…..
ON THE FIRST DAY OF CHRISTMAS MY TRUE FRIEND GAVE TO ME:
(Feel free to sing along, you know that you know the song!)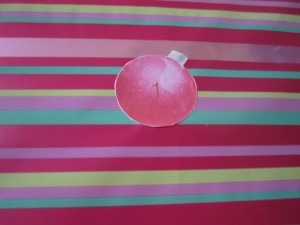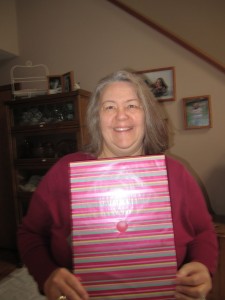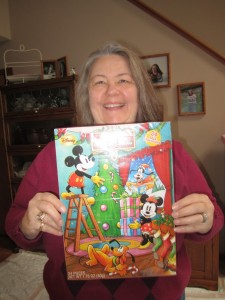 See you tomorrow, for Day #2!
…and that's all I have to say about that!
Tammy